Social Media
Marketing
Strengthen the relationships you have with your customers and grow their loyalty by leveraging our social media marketing services! With the help of our social media marketing agency in Houston, we'll develop a personalized online marketing strategy to ensure that your brand is getting maximum exposure and engagement. Unleash the power of social media for yourself today – discover how we can boost your following and meet your business goals!
Social Media
Marketing
Social media is built around relationships. When people trust your brand, they are more likely to become loyal customers. What is your social media, or lack thereof, saying about your business?
SOCIAL MEDIA MARKETING SERVICES
Grow your brand awareness, traffic, and engagement one post at a time.
Stay Seemless Across Platforms
WEBSITE INTEGRATION
When you're noticed by search engines, you're noticed by potential customers. Thus, the only way for people to find your product or service over the sea of competitors is to spread the word through online marketing! This can include splashing your content on your website, tweeting about your unique offerings, and making it front and center on search engine marketing campaigns.
With our website integration services, we will get your message out and put it front and center on all of the hottest social media platforms. To tie it all together, we will find ways to link your website and social media accounts to create a seamless digital experience that is sure to turn leads into loyal customers.
engage your followers
connect with new customers
Reach the Masses
FACEBOOK MARKETING
While Facebook was originally created for college students, it has grown into a social media giant with 1.56 billion daily active users. From baby boomers to gen. Z, the majority of the population is actively using it online or on their phone. There's no question as to whether Facebook can connect and build trust with your target demographic in ways that other marketing efforts cannot.
From content creation to boosting posts, we will provide the services necessary for your business to grow on Facebook! With our services, you can create ads that will target your desired demographic and monitor the performance of those ads. We'll provide insights into how to optimize your different types of content for maximum exposure.
Plus, we'll even offer assistance with setting up contests, giveaways, or other promotions to ensure you get the most out of every post. With our help, you can craft an effective digital marketing campaign focused on the social media engagement you need to increase conversions.
Tweet About Your Brand
TWITTER MARKETING
Twitter marketing services are an excellent way to reach a wide range of audiences and build relationships with your customers. By creating a presence on this social media platform, businesses can share their products or services with potential customers. Through the use of hashtags, businesses can join conversations related to their industry and make sure they are at the center of newsworthy topics.
Additionally, Twitter allows companies to engage directly with customers by engaging in conversation and responding to comments quickly. By interacting with followers, it is possible to create valuable connections that lead to increased brand recognition and loyalty.
Twitter marketing services offer a powerful way to reach potential customers and build brand recognition within a short period of time. With the help of these tools, companies can create meaningful relationships with customers while driving real-world results.
Connect with Business Professionals
LINKEDIN MARKETING
LinkedIn marketing services are a great tool for businesses to connect with professionals in their industry. Through the use of targeted ads and content, businesses can reach out to people who may be interested in their products or services. Additionally, LinkedIn's professional network provides an ideal platform for companies to share news, updates, and announcements while engaging directly with customers.
LinkedIn also has powerful analytics tools that allow companies to track the performance of their campaigns and gain insights into social media user behavior. These analytics help businesses refine their approach and ensure that they are reaching the right people at the right time.
Influence Younger Demographics
INSTAGRAM MARKETING
Instagram marketing services are an excellent way to reach younger audiences and build brand recognition through influential content. By taking advantage of the vibrant visual platform, businesses can offer followers a glimpse into their company's culture, products, or services. Through targeted ads, it is possible to reach specific demographics who are most likely interested in what a business has to offer.
Instagram also provides powerful analytics tools that allow businesses to track user engagement and determine how effectively campaigns drive conversions. This allows businesses to make quick adjustments when necessary and ensure that they stay ahead of trends.
Additionally, Instagram marketing services allow companies to easily collaborate with influencers who have an established presence in the community and can help produce user-generated content. By utilizing these tools, businesses can tap into younger demographics while creating meaningful relationships with customers.
Process
How it Works
We've spent the last decade perfecting our process to provide world-class service to you.
Research
We start by formulating your target audience, researching your competitors, and understanding what makes you unique.
Strategy
Using social listening tools and a content calendar, we start planning content that will foster the highest levels of engagement.
Creation
Content creators begin making custom graphics, videos, and blog posts that will resonate with your followers in today's market.
Publication
Strategy and content creation come together to create a social media campaign that will boost your products and services effectively.
Evaluation
Monthly reporting and analytics will determine whether current content is finding success or needs to be adjusted for better engagement.
Social Media Marketing
Questions
What is social media marketing?
Social media marketing is a powerful online strategy that helps small businesses to reach more potential customers and leads. We can make your brand shine on the internet by creating captivating content for various social media networks, driving traffic to your website, and amplifying conversations about you – all with an aim of increasing conversions for your business.
Why is social media marketing important?
Social media is playing a significant role in the lives of many people. For some, it's more than just an important part of their life but instead vital to both their careers and relationships.
Nowadays if your business does not have an online presence then you are unlikely to succeed; that's where we come in! We can design a social media marketing plan, create visuals for them and maintain regular content – meaning that you won't need to worry about marketing yourself as much or losing out on potential customers from lack of visibility.
Let us help show off what makes you unique so that all else is effortless – allowing you to do what you do best without any distractions!
How can I get started with social media marketing?
We know that getting started with social media marketing can be daunting, but we're here to help you every step of the way. We start by thoroughly researching your target audience and gathering data on their online habits. Then, we craft a strategy tailored to your company's needs, create content specifically for social media channels, and monitor results to make sure your campaigns are running smoothly.
With our help, you can reach more people and cultivate a strong online presence with ease. Contact us to learn more about how we can help you have a successful social media marketing strategy.
What are some best practices for social media marketing?
The best practices for social media marketing are constantly changing, but some key points to remember to include staying up-to-date on the latest trends and creating content that resonates with your target audience. It is also important to be consistent in posting and engaging with followers, as well as tracking results so you can gauge how effective campaigns are in boosting your business.
Additionally, having a clear plan in place beforehand and focusing on quality over quantity can help you maximize the impact of your social media strategy. Finally, using certain social media management tools can help save valuable time. With these best practices in mind, you can create an effective social media campaign that will reach more people and encourage them to engage with your brand.
How long does it take for social media campaigns to show results?
Establishing a social media presence takes patience and endurance. It may take six months to one year before positive results start appearing, however, that doesn't negate its importance in the long run. Marketing your brand on social media is a form of investing for your future business; stronger relationships with clients tend to lead to loyal customers who keep returning. Invest time into this method now and you will enjoy success down the line!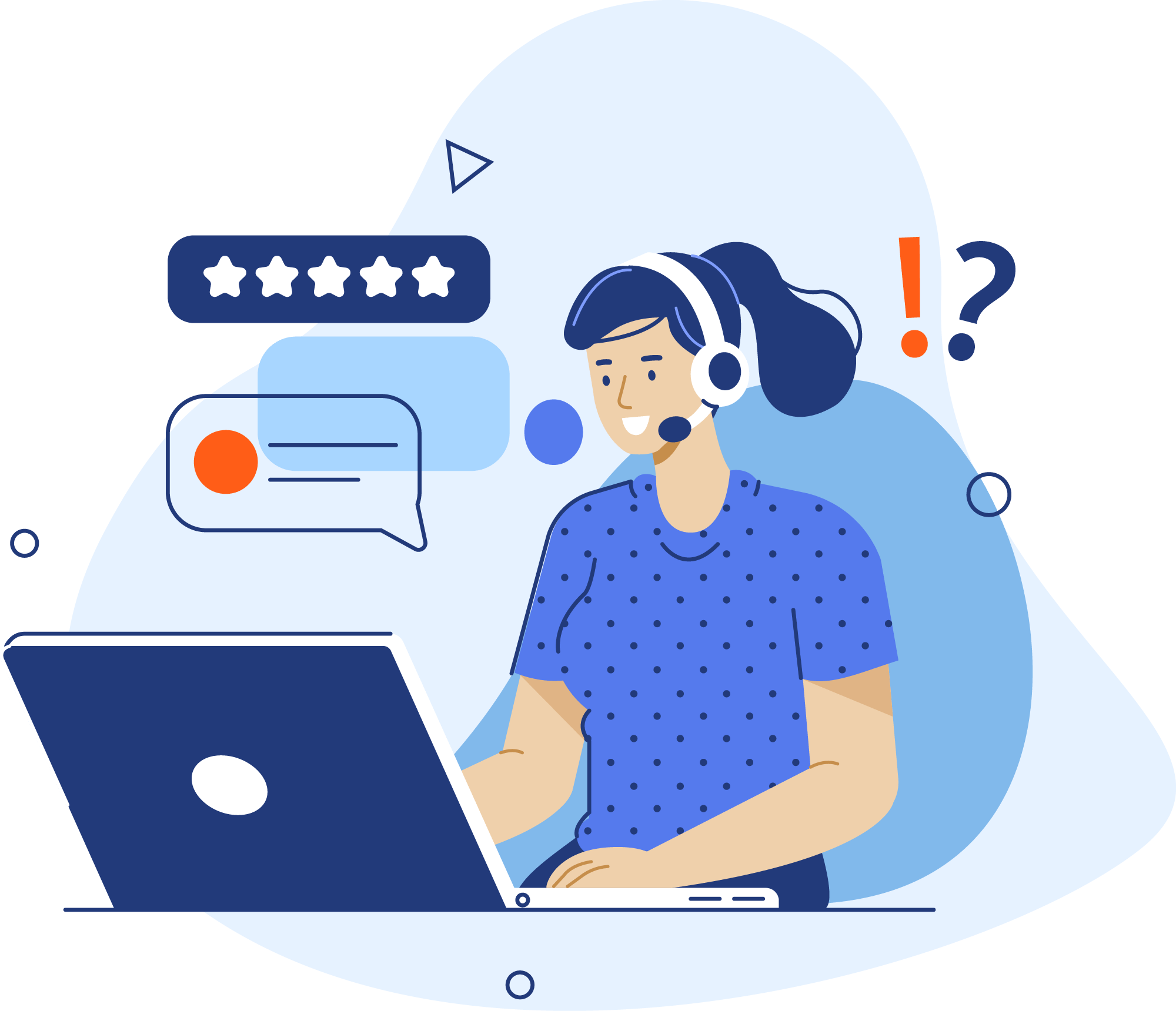 What Past Clients 

Are Saying
I have been with IT Vibes for some time now. They designed my website a few years ago and now I use them for my content management, social media postings, search engine optimization and a host of other things. It has taken about 45 days to see positive results. I whole heartedly recommend IT Vibes for your business needs.

Gregory Carter
15:46 27 Feb 23
ITVibes manages all of our IT and more importantly, our website content and social media. The entire team does a terrific job. Very timely with executing their strategies.

Robert Drisaldi
00:46 02 Aug 22
We love ITVibes! They built our website and manage our monthly SEO services. Their designers are top-notch and worked with us to achieve our goal in terms of branding and how our website would look. The content team was wonderful in creating website content and ongoing social media and newsletter content that matches our brand and reaches our particular goals. Wendy is absolutely amazing! She responds quickly to emails and is always helpful when we have a question or need assistance. We also just started using their review management services and within the first email sent, we already got two 5-star reviews from patients -- very excited about these results and already so early on! Siva has built a great team that works together. Partner with ITVibes for all of your marketing needs -- you won't be disappointed!

Z Dentistry
18:56 07 Apr 22
ITVibes was very organized from the get go and had a plan that we followed which made things seamless! From the logo design to the final launching of the website I was able to be involved a little or as much as possible in the decision and direction of the branding and website building. I was throughly pleased with the final product for my real estate company website! I am looking forward to working with ITVibes on the marketing and social media campaigns we have planned! I searched and searched for full service marketing firms and they were the best and highly recommend to business owner!

Jeremy and Jenna Bran
15:13 18 Mar 22
The ITVibes team is amazing! They are responsive, knowledgeable and professional. They helped turn our website into something we are proud of. What an amazing company right here in the Lake Houston Area.

Partnership Lake Houston
15:38 08 Sep 21
I am so glad I picked ITVIBES as my website designer. Their customer service is awesome! Siva cares about his company, and this is why I chose them. I absolutely love the website they designed for me. I even had them do a Logo and its perfect! Their Software Support Specialist, Wendy, is speedy, knowledgeable, and always available when I have a question or need. I'm very pleased with them and feel they are here to support me. Highly recommended! Thanks ITVibes!-Carole Hopkins, Pawsitively Petsitting, The Woodlands, Texas

Carole Hopkins
21:37 03 Feb 21
Best experience I have ever had working with a development team. Very Professional and quick responses to any issues. Development was a breeze and we are very happy with the end result.

Stewart St.James
19:17 22 Sep 20
We used ITvibes to design our company website and the entire team there was AMAZING and so, so helpful. They designed a website that blew my expectations out of the water. They all went above and beyond to make sure our website was exactly what we wanted. I'm so thankful to the team here for all of their hard work and professionalism. I would highly recommend this company to anyone who may need a website designed.

Alex Drisaldi
14:55 28 Apr 20
Amazing!! So happy to find a local company with amazing service!!
--
Karen Gomez
ITVibes is very detailed and knowledgeable when it comes to website development. We have had great success with our site and continue to have a long relationship with the entire staff at IT Vibes.
--
Doug Erdy Group
ITVibes has done an amazing job over the last several months helping us to rebuild multiple websites starting with El Tiempo Cantina then moving on to our Laurenzo's and Tony Mandola's concepts. We are currently developing our El Tiempo Taqueria website with iTVibes and they have also done an excellent job with out catering website too. Siva and his amazing staff are friendly, professional and hands on and were patient as we went back and forth to ensure we developed the perfect website for our needs! iTVibes helped bring El Tiempo Cantina's website and online presence out of the prehistoric age and into a user friendly more interactive and informative website. I look forward to continued development and improvements using iTVibes!
--
Eltiempo Cantina
The ITVibes team helped me turn a monster project into a great, workable website.
--
The Woodlands Garage Door Service
ITVibes did such an amazing job creating 5 different websited for me.From day one when i meet with them until now as they manager the maintenance work.I highly recomment them for sure.
--
Mary Campos
IT Vibes put together a great website for my business that I frequently receive compliments on. They stay on top of things and make sure every client receives first class service. Highly recommended.
--
Paradigm Construction
IT Vibes did a wonderful job overhauling our websites. They listened to our ideas and gave suggestions to enhance and compliment our thoughts and ideas on what we wanted to see. Joshua and Kalyan are terrific to work with. They really know what they are doing and have a knack for understanding the client's needs and executing them.
--
RE/MAX Legends -The Matthews Team
Siva and his team are the real deal. As a new business I really wanted to be sure we had an impressive online presence, Siva helped us achieve that goal. They went above and beyond to respond to any concerns and questions I had during the process. Highly recommend them!
--
Substantia Realty
Our old website layout was horribly outdated by about 10 years, and it just wasn't giving the right impression to potential customers. We found out about IT Vibes through a Chamber of Commerce seminar, and we decided to let them re-design our site. Wow! It's AWESOME now! It's up to date, fresh, visually appealing, easy to navigate, and we got to write the content and pick out pictures so that it showcased our business in a way that really did it justice. The best part was that we were able to have one-on-one meetings with them, as well as reach the people in charge of our site through personal contact information; this made the process of making changes, updating, and getting help quick and easy. From a monetary stand-point, you really are getting the best bang for your buck. Honestly though, the thing that sets them apart from any other web design/SEO company is their level of customer service- they have nothing but 5 star ratings for a reason!!!
--
Tarantino
ITVibes redesigned our website with a whole new clean, modern look and we're very happy with the outcome.Their support team is very responsive to our inquiries and requests for updates on our site, with a quick turn around time, ITVibes was recommended to us by of on of their existing clients and we would gladly recommend them to anyone looking for a new web designer/developer.
--
Robin Reyes
What clients are
Saying about us

Average Rating on Google Reviews & Clutch
Book A Free Consultation
Our digital marketing specialists have solutions to increase your leads and reach the next generation of customers. Discover how our services can be tailored to you by booking a free consultation.
One of Houston's Top Digital Marketing Agencies
We consider it a privilege to be awarded one of the top digital marketing agencies in Houston. Helping local businesses grow their brand and meet their online marketing goals is one of our greatest accomplishments.