Local
Maps
Whether you realize it or not, Google takes your location and search history into account when displaying search results for specific keywords. With local search engine optimization, you can optimize your online business listings and start pushing local traffic to your website. Learn how our local SEO services are designed to help your small business grow.
Local Maps
If you're like most consumers, you probably use Google to find a new product or service. Whether you're looking for a new vegan restaurant or a local tattoo shop, you type the service that you're looking for into your smartphone. Google automatically shows businesses nearby, because they are on Local Maps. When you optimize your Local Maps account, your business hours, photos, and posts are what potential customers see first.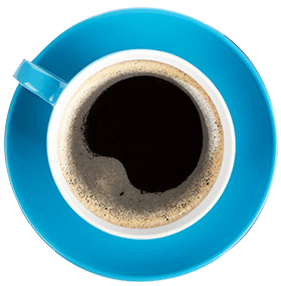 Ever wondered how business locations are found on Google Maps? That's the power of a winning local SEO strategy.
Get Found Nearest You
ON-PAGE SEO
In the sea of search results, does your website appear at the top of the page? We take the time to perform keyword research for your local area to ensure your website landing pages are fully optimized. By using proven on-page SEO methods, we tell Google where you're located so nearby customers can find you.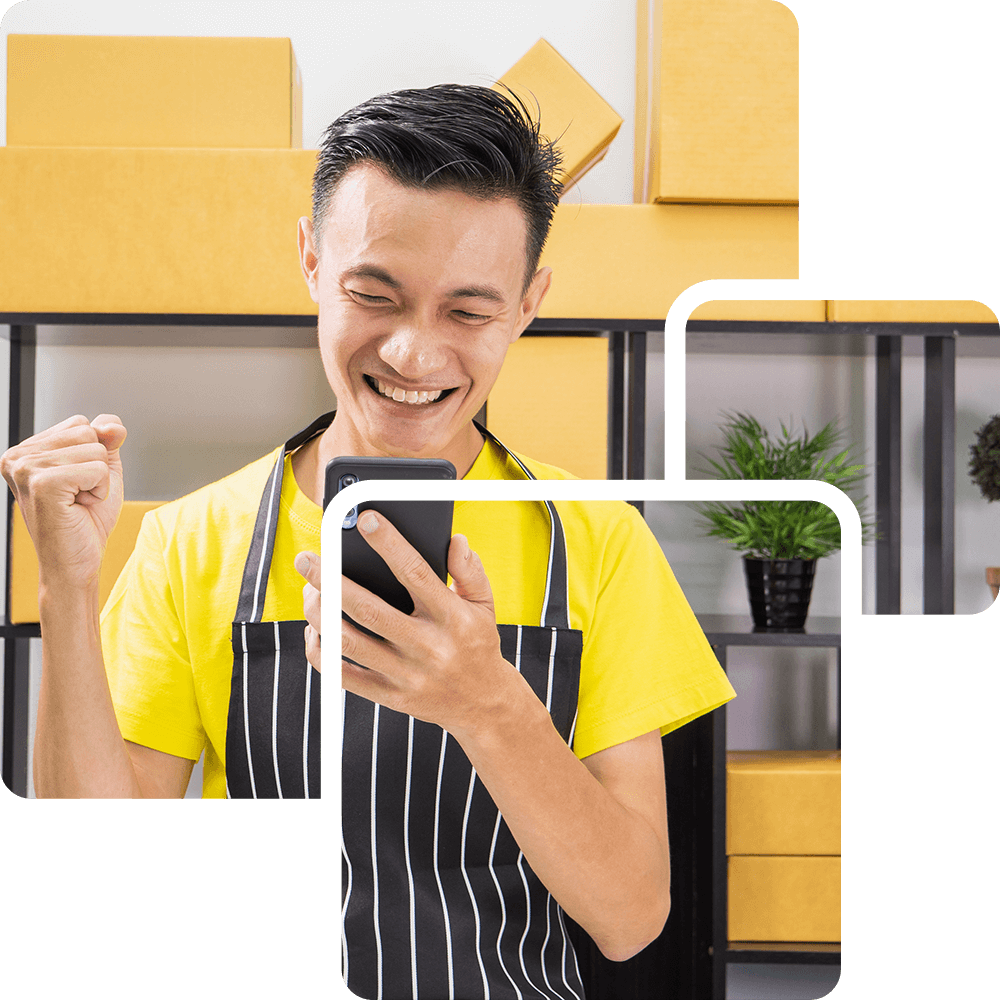 increase online searches
optimize with accuracy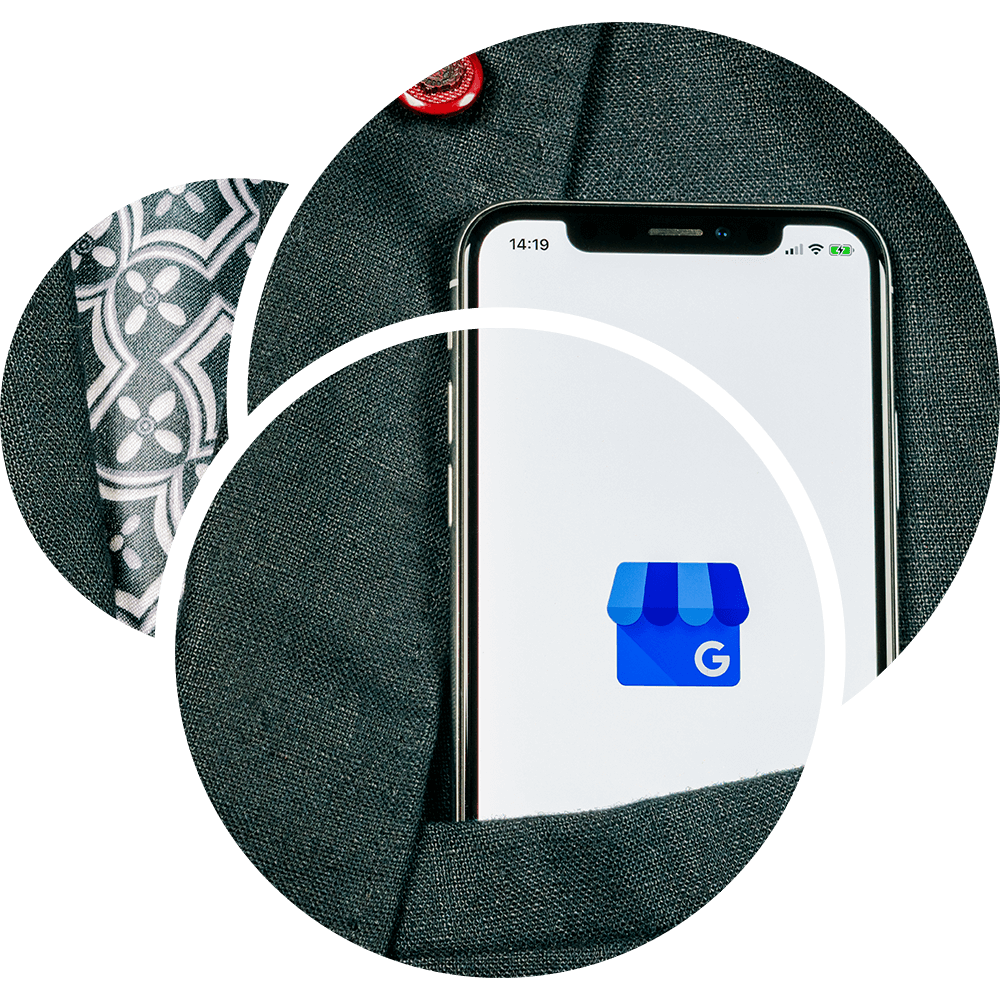 Verify Your Service Capabilitiees
LOCAL CITATIONS
Is your brand being found by customers in your local area? On Yelp, Google Business Profile, or any other business directory, accurate and updated local listings are crucial for search engines. Our Houston team will help you claim and manage your listings to expand your online presence in your surrounding city.
Boost Your 5-Star Reviews
ONLINE REPUTATION
What are your online reviews saying about your brand? One surefire way to increase your local search ranking is with a robust reputation management strategy. With our help, you can increase your reputation with increased positive reviews and feedback.
Validate Your Content
BACKLINK STRATEGIES
Google uses backlinks to determine your brand's credibility and determine your authority on the web. We'll look at your products and services to determine the backlink sources that would provide the best advantage. It's our goal to make you a leader in your field in little to no time.
A.S.C.E.N.D. TO THE TOP
How ITVibes can help you grow your business
At ITVibes, we understand the challenges that businesses face in today's competitive landscape. That's why we've made it our mission to be your trusted partner in growth. Whether you're a small startup with big dreams or an established company looking to expand your digital presence, we've got the tools, the strategies, and the know-how to propel your business forward.
Unlock the secrets to success with A.S.C.E.N.D., our powerhouse process designed to understand your business inside out and deliver attainable ways to conquer your goals. A.S.C.E.N.D., an acronym packed with power, stands for Analysis, Strategy, Creativity, Executing, Nurturing, and Data-Driven. It's time to buckle up and dive into this exciting journey with us!
A is for Analysis
We start by analyzing your brand's digital presence. We'll take a deep dive into your website, social media, and any other digital platforms you're using to get an idea of how you're doing. This will help us identify areas for improvement - kind of like a digital makeover for your business.
S is for Strategy
Next, it's time to get strategic. We'll develop a cohesive plan that aligns with whatever goals you're trying to achieve. Whether it's creating your brand guidelines, revamping your website, or streamlining your e-commerce capabilities, you can count on ITVibes to provide you with an easy-to-understand solution.
C is for Creativity
Having a plan is one step, but without creativity, you'll lose the interest of your audience. We'll add some pizzazz with visually stunning web designs and marketing campaigns that capture your brand's essence. Think of it as adding sprinkles to a cupcake - it's not necessary, but it sure makes it more fun.
E is for Execution
Once we have our plan and creative juices flowing, it's time to make it come to life. We'll use the latest technologies and tools to execute the plan with precision and finesse. Throughout this process, we'll be sure to keep you in the loop and allow ample time for review.
N is for Nurturing
We're not done yet. Building a brand requires nurturing your brand's online community, like a gardener tending to their plants. We'll engage with followers and foster meaningful relationships through social media marketing, content creation, and paid marketing campaigns.
D is for Data-Driven
To wrap it all up, we'll use data to measure the effectiveness of our digital marketing efforts and make informed decisions for future campaigns. We're focused on growing your business today and in the future with results you can be proud of.
Boost your local visibility with ITVibes' expert local map optimization solutions
When it comes to reliable local maps services, ITVibes is your go-to partner. Our comprehensive local maps optimization strategies are designed to improve your business's visibility and rankings on popular map platforms, ensuring maximum exposure to local customers.
We understand the importance of appearing prominently on local maps to attract nearby customers and drive foot traffic to your physical location. That's why we work closely with you to implement tailored local map optimization techniques that enhance your business's presence on platforms like Google Maps, Apple Maps, and more.
By choosing ITVibes for your local maps optimization needs, you can expect:
Expert optimization of your business listing on local map platforms

Up-to-date business information, including address, phone number, and operating hours

Strategic use of relevant keywords to improve your local search rankings

Integration of customer reviews and ratings to build trust and credibility

Ongoing monitoring and reporting to track your local map performance
At ITVibes, we are committed to helping your business thrive in the local market. Contact us today to learn more about our local map optimization services and how they can attract more local customers.
Frequently Asked
Questions
What is local SEO?
Local SEO is a search engine optimization (SEO) strategy that helps businesses get found in a particular geographic area. When someone enters a search query for a particular term, Google will automatically display results relevant to that person's location. For small businesses, using the keywords related to your business and establishing your location is imperative to have a business listing that will be found quickly online.
Why does your business need local SEO services?
Every day, potential customers are searching for businesses that offer products and services they need. It's no question that these customers are going to choose businesses that are close in proximity to where they live or are located. With a local SEO strategy, you can stay one step ahead of your competitors and stay at the top of local search results.
Is there a benefit to hiring a local SEO agency?
Yes! By having a team of social media and website experts focus primarily on your business's online presence, you can capitalize on local search intent queries. ITVibes is both a local SEO agency and marketing agency that offers an abundance of services geared towards each client. It's our goal to use content marketing and technical expertise to increase a local business's chance of being found by nearby customers.
Does geotagging a service area help local SEO?
Absolutely! In search engine optimization, geotagging is the process of placing the name of your target location in your focus keyword.
While it doesn't matter where the "geotag" is placed in the keyword, it's important to place it where it fits the context of the keyword. A geotag can be a specific city, town, country, etc. By narrowing the intent of keywords, you can improve your reach towards users who are more likely to buy in your area.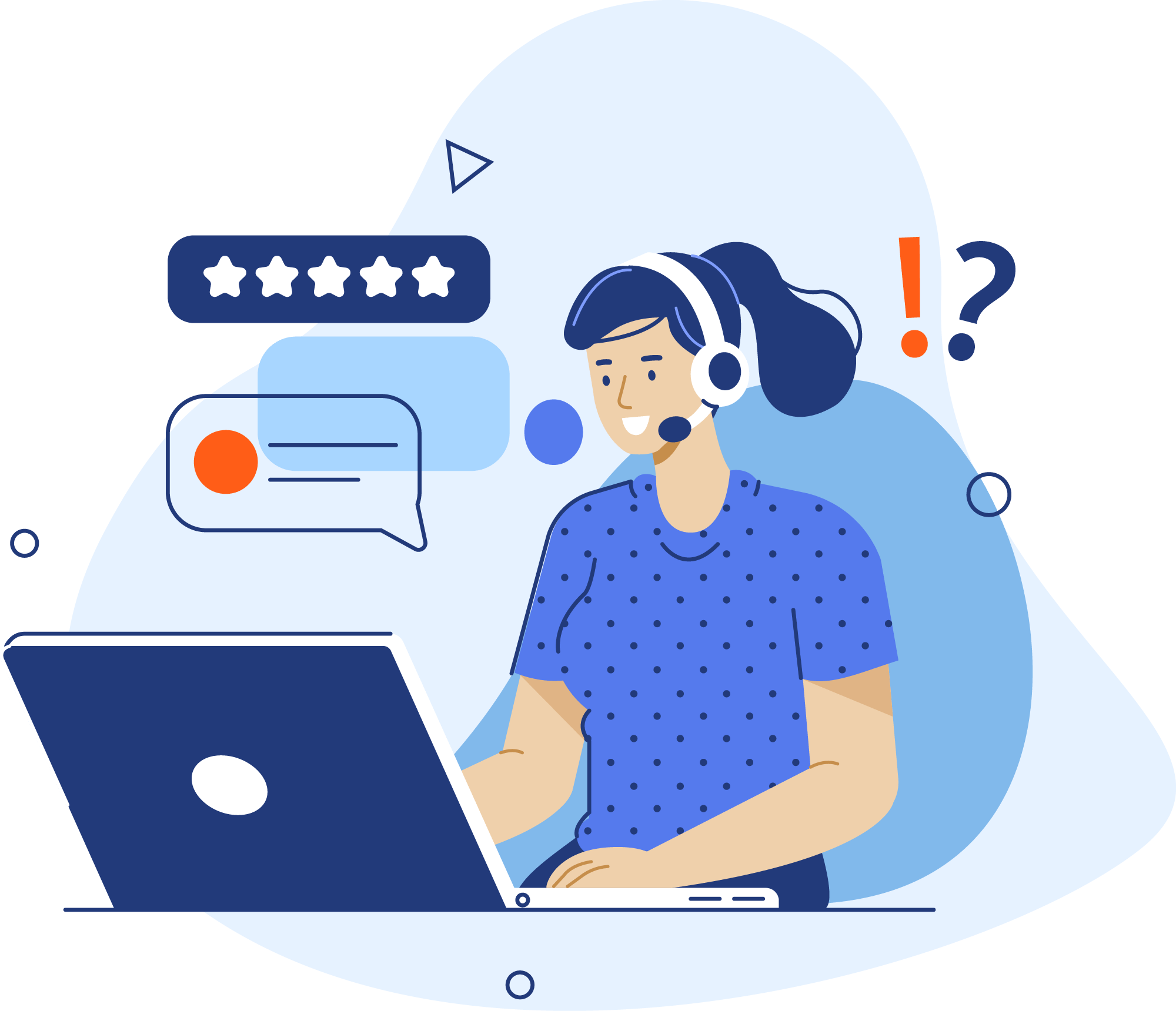 What Past Clients 

Are Saying
We hired ITVibes in 2015 to create our website in hopes to accelerate our business and online presence. The entire process was made easy with a team of experts dedicated to our website design and success. ITVibes also covers all of the ongoing monthly updates and security measures to keep us protected. We have been loyal clients for almost 9 years and are still impressed with their exceptional work.

monte bishop
17:59 09 Oct 23
I had very high expectations for my new company's website and digital marketing plan, and IT Vibes absolutely exceeded them! They were amazingly responsive, great attention to detail, and overall seemed to care as much about my small business as I do - many thanks to everyone involved. I get compliments on the new website daily. True professionals and a pleasure to work with - the entire team.

Jay Johnson
17:52 21 Sep 23
About a year ago, I decided it was time to "up" my game on my small business website. I wanted to work with someone local, so I contacted ITVibes and they have been great to work with! I mostly communicated with Wendy and she was always super-helpful and fast to respond to any silly questions I had. And, believe me, I had a lot of them! Siva and his entire team were always on top of everything, as well. I'm definitely happy I went to ITVibes and I'd recommend them to anyone. A+

I have been a client with ITVibes for over 5 years. They helped me navigate the pandemic as my small business was struggling and continued to support us through it. Recently they have re-built my business website and the team was very professional and attentive to our business need. They scheduled one-on-one zoom meetings and walked me through countless of website designs until we picked the right one for us. They worked at our pace and never felt rushed to publish the website. I appreciate all the support and professionalism.

Ahmad Abodeeb
16:21 04 Aug 23
We continue to have a great experience with ITVibes! They built our website and it was exactly what we were looking for. Their attentive and knowledgeable staff ensured that our experience with our project would be a hassle-free one and they did not disappoint. We've been very pleased with their overall responsiveness and service, they go above and beyond to make sure that you are satisfied with any of their services.

Dock Boxes Unlimited
20:36 18 Jul 23
ITVibes recently helped rebuild our company's website. The entire team at ITVibes is extremely helpful, knowledgeable, and responsive. They made the website rebuild process so easy and efficient. We've enjoyed working with them on the rebuild so much that we've also hired them to maintain our new site. With regards to website maintenance, their turnaround times are incredible, and I know that I can trust them to get the job done quickly and correctly.

I have been with IT Vibes for some time now. They designed my website a few years ago and now I use them for my content management, social media postings, search engine optimization and a host of other things. It has taken about 45 days to see positive results. I whole heartedly recommend IT Vibes for your business needs.

Gregory Carter
15:46 27 Feb 23
ITVibes manages all of our IT and more importantly, our website content and social media. The entire team does a terrific job. Very timely with executing their strategies.

Robert Drisaldi
00:46 02 Aug 22
Amazing!! So happy to find a local company with amazing service!!
--
Karen Gomez
ITVibes is very detailed and knowledgeable when it comes to website development. We have had great success with our site and continue to have a long relationship with the entire staff at IT Vibes.
--
Doug Erdy Group
ITVibes has done an amazing job over the last several months helping us to rebuild multiple websites starting with El Tiempo Cantina then moving on to our Laurenzo's and Tony Mandola's concepts. We are currently developing our El Tiempo Taqueria website with iTVibes and they have also done an excellent job with out catering website too. Siva and his amazing staff are friendly, professional and hands on and were patient as we went back and forth to ensure we developed the perfect website for our needs! iTVibes helped bring El Tiempo Cantina's website and online presence out of the prehistoric age and into a user friendly more interactive and informative website. I look forward to continued development and improvements using iTVibes!
--
Eltiempo Cantina
The ITVibes team helped me turn a monster project into a great, workable website.
--
The Woodlands Garage Door Service
ITVibes did such an amazing job creating 5 different websited for me.From day one when i meet with them until now as they manager the maintenance work.I highly recomment them for sure.
--
Mary Campos
IT Vibes put together a great website for my business that I frequently receive compliments on. They stay on top of things and make sure every client receives first class service. Highly recommended.
--
Paradigm Construction
IT Vibes did a wonderful job overhauling our websites. They listened to our ideas and gave suggestions to enhance and compliment our thoughts and ideas on what we wanted to see. Joshua and Kalyan are terrific to work with. They really know what they are doing and have a knack for understanding the client's needs and executing them.
--
RE/MAX Legends -The Matthews Team
Siva and his team are the real deal. As a new business I really wanted to be sure we had an impressive online presence, Siva helped us achieve that goal. They went above and beyond to respond to any concerns and questions I had during the process. Highly recommend them!
--
Substantia Realty
Our old website layout was horribly outdated by about 10 years, and it just wasn't giving the right impression to potential customers. We found out about IT Vibes through a Chamber of Commerce seminar, and we decided to let them re-design our site. Wow! It's AWESOME now! It's up to date, fresh, visually appealing, easy to navigate, and we got to write the content and pick out pictures so that it showcased our business in a way that really did it justice. The best part was that we were able to have one-on-one meetings with them, as well as reach the people in charge of our site through personal contact information; this made the process of making changes, updating, and getting help quick and easy. From a monetary stand-point, you really are getting the best bang for your buck. Honestly though, the thing that sets them apart from any other web design/SEO company is their level of customer service- they have nothing but 5 star ratings for a reason!!!
--
Tarantino
ITVibes redesigned our website with a whole new clean, modern look and we're very happy with the outcome.Their support team is very responsive to our inquiries and requests for updates on our site, with a quick turn around time, ITVibes was recommended to us by of on of their existing clients and we would gladly recommend them to anyone looking for a new web designer/developer.
--
Robin Reyes
What clients are
Saying about us

Average Rating on Google Reviews & Clutch
Book A Free Consultation
Our local SEO specialists have solutions to increase your leads and help your business get found in your local area. Discover how our services can be tailored to your needs by booking a free consultation.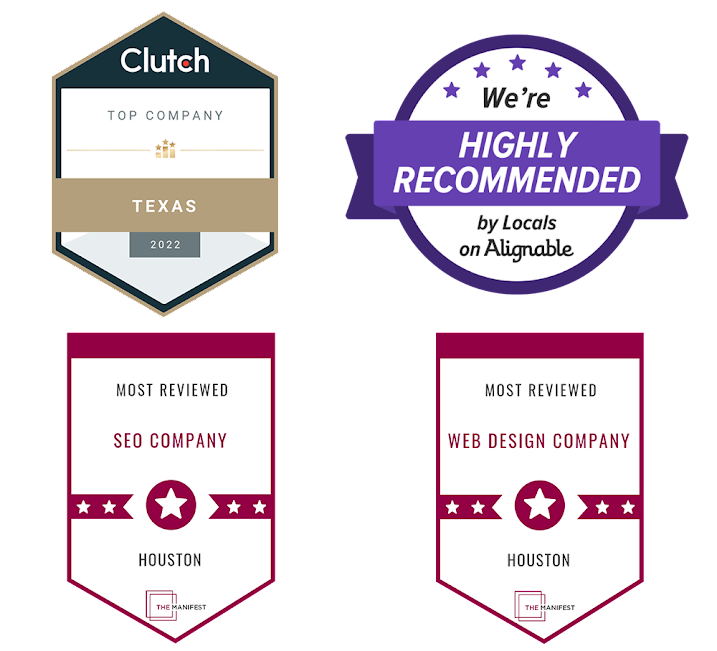 One Houston's Top Local SEO Agencies
We consider it a privilege to be awarded one of the top local SEO agencies in Houston. Helping local businesses enhance their visibility and meet their online marketing goals is one of our greatest accomplishments.