Web
Design
You have a few seconds to impress visitors with your design. Make an instant impact and a powerful first impression with a user-centric site, creating digital experiences that users will want to visit again and again.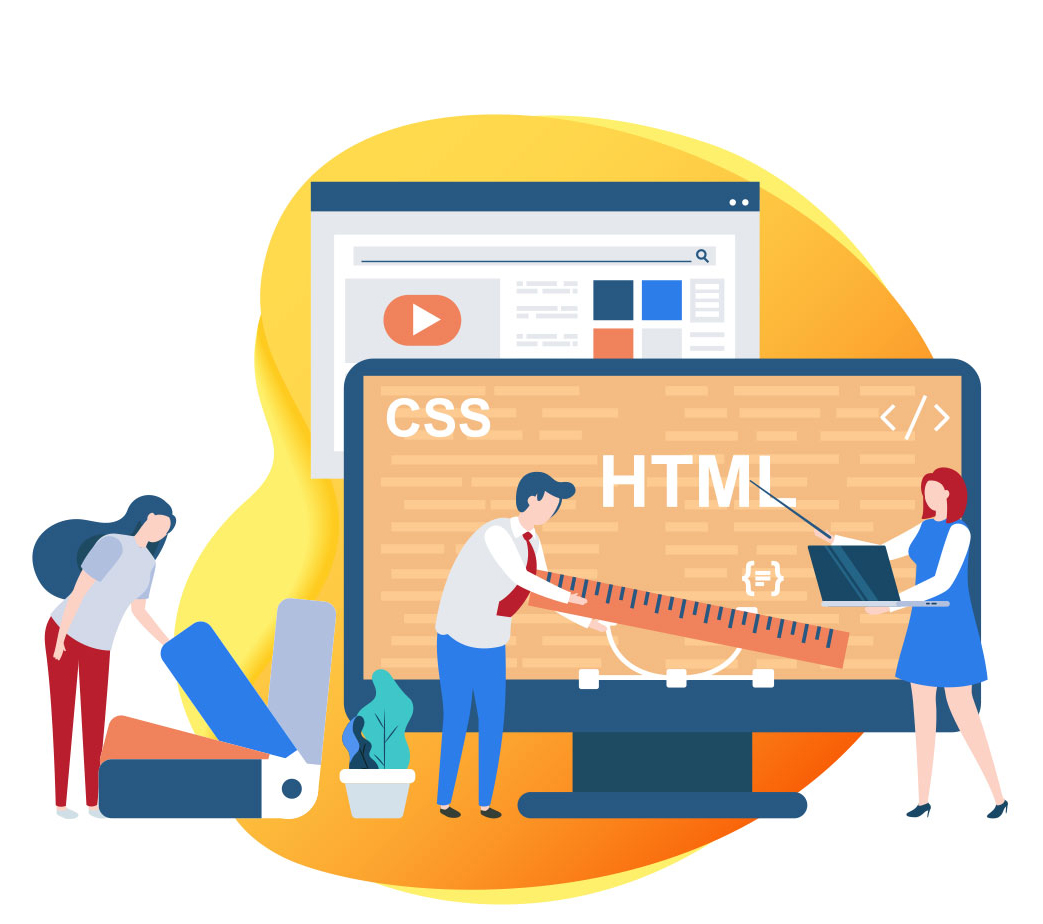 Web Design
You have a few seconds to impress visitors with your design. Make an instant impact and a powerful first impression with a user-centric site, creating digital experiences that users will want to visit again and again.
What's Behind the Website
WEB DEVELOPMENT
We combine accessibility and usability with your business objectives to improve the experience customers have. Grounded in creative problem solving and driven by data, we partner with you to bring unique designs to life.
Our job doesn't end when your site goes live. We provide the 'what' and communicate the 'why' to drive results without leaving you in the dark.
maximize your visibility
innovation without bounds
Real-Time Answers for Your Customers
LIVE CHAT
Amp up your website leads with real-time customer service. The live chat option will allow you to communicate with potential customers from the moment they visit your site.
People are searching right now for products & services like yours. Can they find you? At ITVibes, we want to see your business thrive with professional search engine optimization!
Local SEO
You know your local customer base, but do they know how to find you online and offline? Local SEO optimizes your search results for your specific geographic location.
Keep Your Website Running Error-Free
MAINTENANCE & SUPPORT
Your entire marketing solution is hosted and maintained for upgrades, fixes, security patches, and backups. Ongoing tech support is provided for training, changes and knowledge sharing. 
Process
How it Works
We've spent the last decade perfecting our process to provide world-class service to you.
Discovery
By researching your unique niche including competitors and customers, we discover innovative ways to create your brand's virtual presence.
Design
Your website design and its development go hand-in-hand. We ask the right questions to showcase your business online with a beautifully designed and easy-to-use website.
Build
Once you've selected a design you love, we start building a completely functional website. At this stage, content is written, formatted, and uploaded for your review.
Integration
After you've approved the content and design, we begin integrating all features into your domain. Our technical developers ensure that your site is fully functioning and attractive.
Maintenance
Maintenance is part of the post-go-live phase. We train you to make quick updates through WordPress while being available for any immediate requests.
Amazing!! So happy to find a local company with amazing service!!
--
Karen Gomez
ITVibes is very detailed and knowledgeable when it comes to website development. We have had great success with our site and continue to have a long relationship with the entire staff at IT Vibes.
--
Doug Erdy Group
ITVibes has done an amazing job over the last several months helping us to rebuild multiple websites starting with El Tiempo Cantina then moving on to our Laurenzo's and Tony Mandola's concepts. We are currently developing our El Tiempo Taqueria website with iTVibes and they have also done an excellent job with out catering website too. Siva and his amazing staff are friendly, professional and hands on and were patient as we went back and forth to ensure we developed the perfect website for our needs! iTVibes helped bring El Tiempo Cantina's website and online presence out of the prehistoric age and into a user friendly more interactive and informative website. I look forward to continued development and improvements using iTVibes!
--
Eltiempo Cantina
The ITVibes team helped me turn a monster project into a great, workable website.
--
The Woodlands Garage Door Service
ITVibes did such an amazing job creating 5 different websited for me.From day one when i meet with them until now as they manager the maintenance work.I highly recomment them for sure.
--
Mary Campos
IT Vibes put together a great website for my business that I frequently receive compliments on. They stay on top of things and make sure every client receives first class service. Highly recommended.
--
Paradigm Construction
IT Vibes did a wonderful job overhauling our websites. They listened to our ideas and gave suggestions to enhance and compliment our thoughts and ideas on what we wanted to see. Joshua and Kalyan are terrific to work with. They really know what they are doing and have a knack for understanding the client's needs and executing them.
--
RE/MAX Legends -The Matthews Team
Siva and his team are the real deal. As a new business I really wanted to be sure we had an impressive online presence, Siva helped us achieve that goal. They went above and beyond to respond to any concerns and questions I had during the process. Highly recommend them!
--
Substantia Realty
Our old website layout was horribly outdated by about 10 years, and it just wasn't giving the right impression to potential customers. We found out about IT Vibes through a Chamber of Commerce seminar, and we decided to let them re-design our site. Wow! It's AWESOME now! It's up to date, fresh, visually appealing, easy to navigate, and we got to write the content and pick out pictures so that it showcased our business in a way that really did it justice. The best part was that we were able to have one-on-one meetings with them, as well as reach the people in charge of our site through personal contact information; this made the process of making changes, updating, and getting help quick and easy. From a monetary stand-point, you really are getting the best bang for your buck. Honestly though, the thing that sets them apart from any other web design/SEO company is their level of customer service- they have nothing but 5 star ratings for a reason!!!
--
Tarantino
ITVibes redesigned our website with a whole new clean, modern look and we're very happy with the outcome.Their support team is very responsive to our inquiries and requests for updates on our site, with a quick turn around time, ITVibes was recommended to us by of on of their existing clients and we would gladly recommend them to anyone looking for a new web designer/developer.
--
Robin Reyes
What clients are
Saying about us

Average Rating on Google Reviews & Clutch
Book A Free Consultation
Our digital marketing specialists have solutions to increase your leads and reach the next generation of customers. Discover how our services can be tailored to you by booking a free consultation.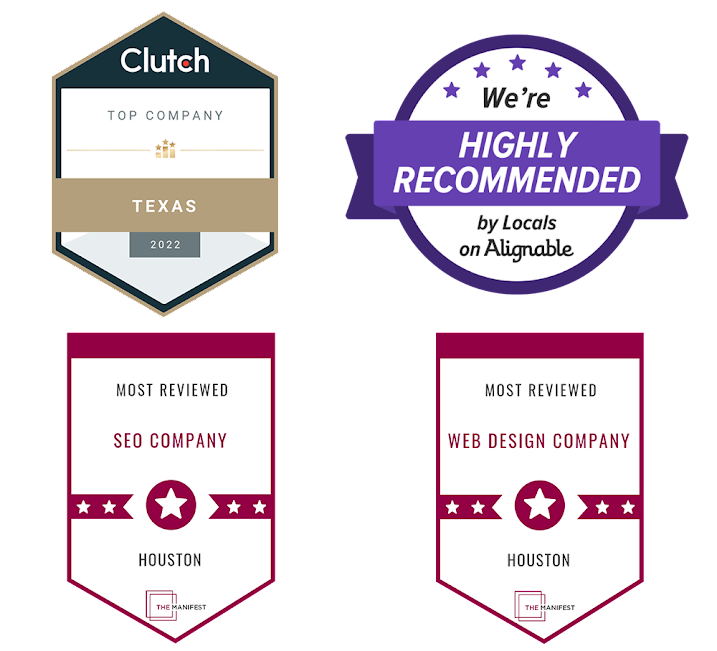 One of Houston's Top Digital Marketing Agencies
We consider it a privilege to be awarded one of the top digital marketing agencies in Houston. Helping local businesses grow their brand and meet their online marketing goals is one of our greatest accomplishments.